Advanced Genomics Selects Pathagility as LIMS Partner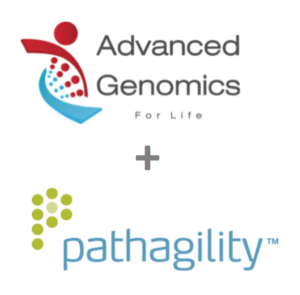 This morning, Pathagility announced a partnership with Advanced Genomics via a press release. Advanced Genomics is a San Antonio-based commercial lab specializing in pharmacogenetic testing. The lab was founded in 2014, and within its first year the lab had over 10,000 Pharmacogenetic patients served.
The lab needed a LIMS (Lab Information Management System) and reporting solution customized to fit its own internal processes and manage assorted and unique partner relationships. Additionally, this solution had to ensure legal compliance while generating meaningful customized reports for physicians and patients.
After thorough evaluation, the lab selected Pathagility as its LIMS and reporting partner. In general terms, Pathagility streamlines operations, allowing the company to better manage their lab partnerships, growing test offerings, federal testing, and large reaching clinical trials.
This news is incredibly exciting for our team as Advanced Genomics and many other labs like it are selecting Pathagility as their partner to help them scale and expand operations. If you'd like to read the press release in its entirety, you may access it here.
For more information on how your lab can take advantage of superior reporting and LIMS software, check out these recent Pathagility resources:
How Your Lab Can Play a Vital Role in Improving the Patient Experience
2016 Resolutions For the Advanced Laboratory
To learn more about how Pathagility can help your lab can keep up with the changing technology landscape, request a 30-minute demo.